Why choosing a country chic wedding in Tuscany
Wedding Venues in Tuscany:
Manors & Farmhouses

You choose the scenario,

we suggest you the plot for the wonderful story of your wedding day
Getting married is a major milestone in a person's life. The wedding day is an important day, and people make it memorable in a variety of ways. The choice of a marriage venue and the style of the whole marriage are some of the primary considerations a marrying couple has to prepare for their big day.
Beautiful wedding sites exist in various parts of the world, but Tuscany wedding venues standout from the rest especially for country chic marriages. People select these locations for different reasons, but the following are some grounds that make them attractive:
Read more about ceremony types
Country Beauty that is Appealing


Weddings are beautiful moments, and nothing makes them better than venues with great views.
Tuscany provides an excellent background for photo sessions anywhere you look. It is for this reason that it is also popular with painters and photographers.


Relaxing Atmosphere Allowing for Relaxed and Enjoyable Moments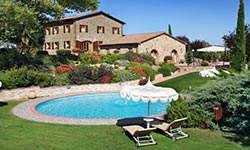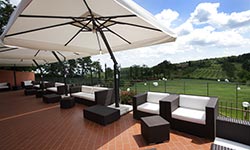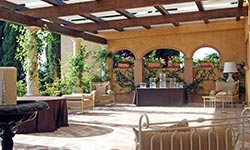 Marrying couples and their guests expect to have fun on a special day.
For those who are used to the hustle bustle of city life, nothing could be more relaxing than spending a weekend in the countryside.
Tuscany is the perfect place for a fulfilling honeymoon to cap your country chic wedding.


Ample Accommodation for Everyone
Holding weddings away from home provides the issue of guest accommodation. Do not fail to invite all your friends and relatives over housing concerns. Lack of enough guest rooms should not concern you while in Tuscany. The rustic wedding venues available have plenty of comfortable rooms to accommodate all your guests for as long as they wish to stay.
The accomodation caters for everyone, no restrictions example due to age, physical challenge or any other factors.


Great Food and Drinks
A wedding cannot be complete without food and drinks for those attending irrespective of the lavishness of what is on offer. If you want to have a simple or complex cuisine, Tuscan wedding ideas have plenty to choose from. All the food available for wedding occasions is sourced from the local community. All your guests will find something suitable for them from the delicious cuisine.


Availability of Diverse Fun Activities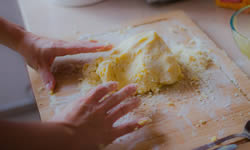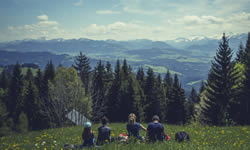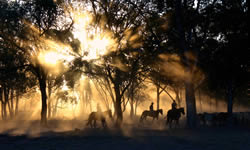 During a wedding occasion, people want to have a good time and enjoy themselves. Tuscany farm wedding venues have a variety of events that the newlyweds and their guests can engage in. The activities are designed to meet the expectations of people from different cultures and backgrounds.
Activities available include hiking, horse riding, and mountain biking, and taking cookery classes among others.


Resourceful Organizers
The thought of having your wedding in Tuscany, a place you have never visited, may not be very comfortable with you. Your worries are not valid because you are not in this alone. No matter your location, you can still have a great event with the help of organizers.
Your Tuscan Wedding relies on experienced wedding planners ready to make your day a memorable one.

The Weather
Holding a wedding when it rains can be a messy affair. Since no one has control over the weather, choosing Tuscany as your rustic wedding venues is a good idea.
The weather in Tuscany is friendly and sunny most of the year. Therefore, selecting one of the venues there means there will be less likelihood of having sudden downpour disrupting the event.
Tuscany is famous all over the world for its beauty. It is a great location to hold important occasions such as a wedding. Tuscany wedding venues offer great options for those getting married and their guests. For those in foreign lands, event organizers are available to arrange successful weddings with limited direct involvement from the marrying couple.